THINKING ABOUT THE FUTURE? SO ARE WE.
We promote scientifically, environmentally, socially, and economically sustainable practices to meet the needs of the present without compromising the welfare of future generations. Our commitment to environmental responsibility drives the ways we choose to operate our business. And this goes way beyond recycling.
It is of the utmost importance that all our operations reflect our principles. We strive to always  be in balance with the four pillars of our sustainability model: Productivity, Innovation, Social Responsibility and Environmental Protection. This helps us maintain our business leadership and contribute to the development of the countries where we have presence.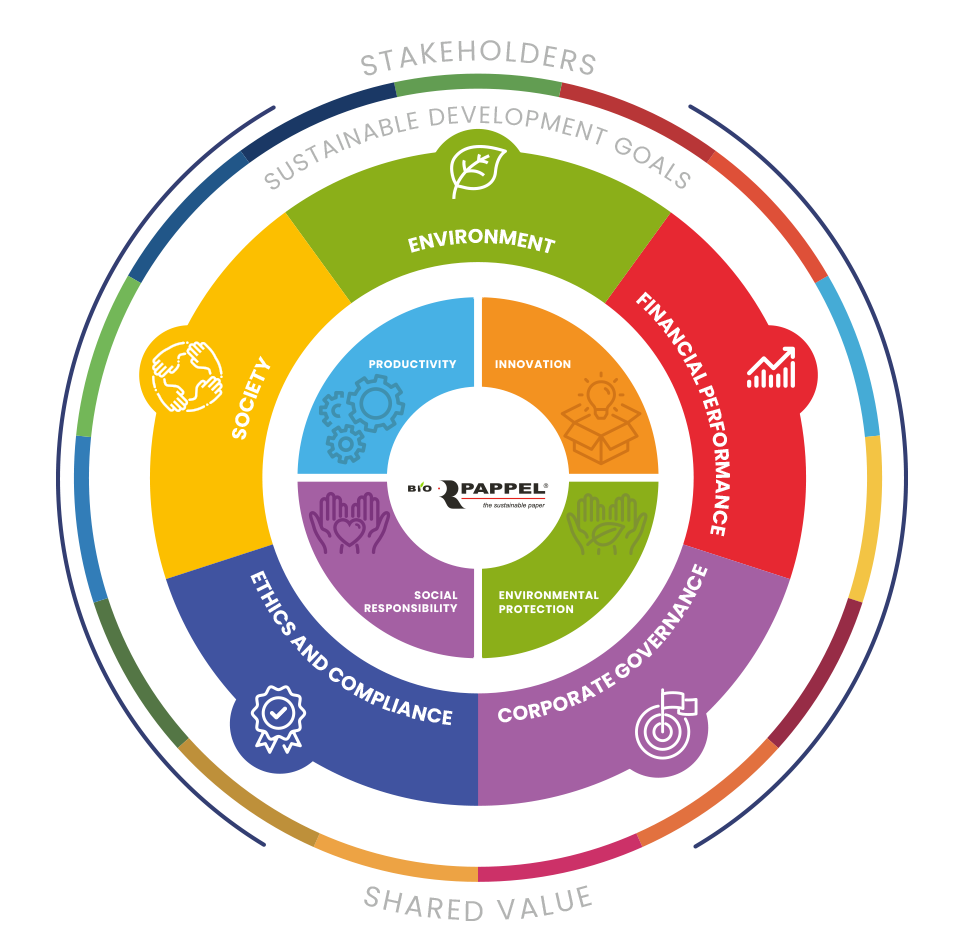 We are taking an active part in dealing with climate change because we have developed an efficient model of circular sustainability and have made this a part of our corporate DNA. This has led us to produce paper without cutting trees by recycling paper on a large scale; co-generate green energy by reutilizing process steam and water; and foster the certification, development and integral usage of sustainable forests and commercial forest fields.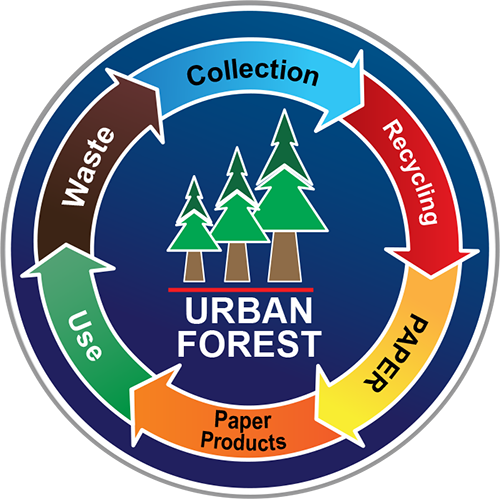 Through our circular economy model, the company multiplies both the paper and the paper products' life cycle: they are reclaimed in order to recycle them as new high-quality paper products, allowing us to save trees and capture CO2 emissions from the atmosphere.
Paper production requires extensive water usage. The production of one ton of paper requires 250 cubic meters of water. Our company recycles 92% of the water used in its industrial processes through state-of-the-art closed circuits. We have one of the lowest water consumption levels per ton of paper in the world. That is why McKinley won the International Water Efficiency Award, which certifies the most efficient water usage in the paper industry worldwide.
Our Contribution to the Planet
We consume a third of the energy used in a conventional paper production process.
We consume a fifth of the water used in a conventional paper production process.
We help reduce saturation of public landfills.
We capture 8 times more CO2e carbon than the amount we produce.
We contribute to the growth of forest mass.
Our innovative packaging engineers and designers work directly with our customers to minimize packing materials by offering the most efficient packaging solutions that meet the needs of each of their products. 
Our state-of-the-art manufacturing plants are engineered to run as high-speed and low-emissions facilities. Innovative LED lighting and computerized conveyor systems decrease usage of fossil fuels. Our scrap system is internal and creates minimal discharge. More than 90% of our printed packages and displays are created using water-based inks. Our plants also maintain on-site closed-loop water treatment facilities. This allows us to recover all used water during the manufacturing process.
We extend value to our customer's packaging needs through our "Right-Weight" initiative. We have been increasingly successful in reducing paper weights – resulting in lighter packaging and a smaller fiber footprint. With a combination of proven paper science and our state-of-the-art equipment we reduce the fiber content in packaging while maintaining package strength. This means less waste and an improved sustainability scorecard for our customers.
By maximizing the shipping of materials to our facilities and products to our customers, we reduce our fuel consumption and the emissions produced through transportation.
In addition, with our plants located around the country, we reduce transport miles and gas used during fulfillment. Lastly, our cube-utilization systems for packing and shipping products means fewer trucks traveling fewer miles.
Efforts include…
Reducing idle times of trucks while loading & unloading.
Reducing the number of empty miles through backhauls.
Ensuring trucks are loaded to capacity to preserve efficiency.